Is IVLA an Accredited School?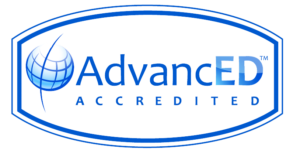 The answer is "YES, IVLA is an accredited K-12 online education provider."  The International Virtual Learning Academy (IVLA) is accredited by AdvancED, the largest community of education professionals in the world, including the U.S. and 70 other nations.
In 2006, the current AdvancEd structure was created by the merger of the PreK-12 division of the North Central Association (NCA) and the Southern Association of College and Schools (SACS). In 2011, the merger was strengthened and expanded through the acquisition of the Northwest Accreditation Commission (NWAC).
IVLA is currently accredited by AdvancED. The AdvancED "seal of approval" indicates that IVLA has successfully qualified to be called "accredited" through a rigorous review of IVLA's education standards and practices.