At IVLA we understand that the future goal of each high school student is different. That is why we provide five diploma programs. We want our students to be successful whichever path they choose. Before choosing a diploma program, we suggest that you discuss as a family your student's plan beyond high school. This will help narrow down which plan is the best fit for your needs. If your plan includes a post-secondary program, we encourage you to research the entrance requirements of that program. Colleges and universities vary in their requirements for entering students. Once you know these requirements, we can help you build an academic plan that will fit your student's needs.
Students receive yearly transcripts and a diploma upon graduation.
Our program is designed to be completed in four years. Students who wish to accelerate their progress are free to do so.
International Virtual Learning Academy offers 5 Graduation Plans
IVLA's College-Prep and Standard Diploma tracks are designed to prepare students for entrance into most universities and colleges. However, since each college and university has its own entrance requirements, we recommend that you consult the school of your choice to determine which plan best suits your student's needs.
Diploma Paths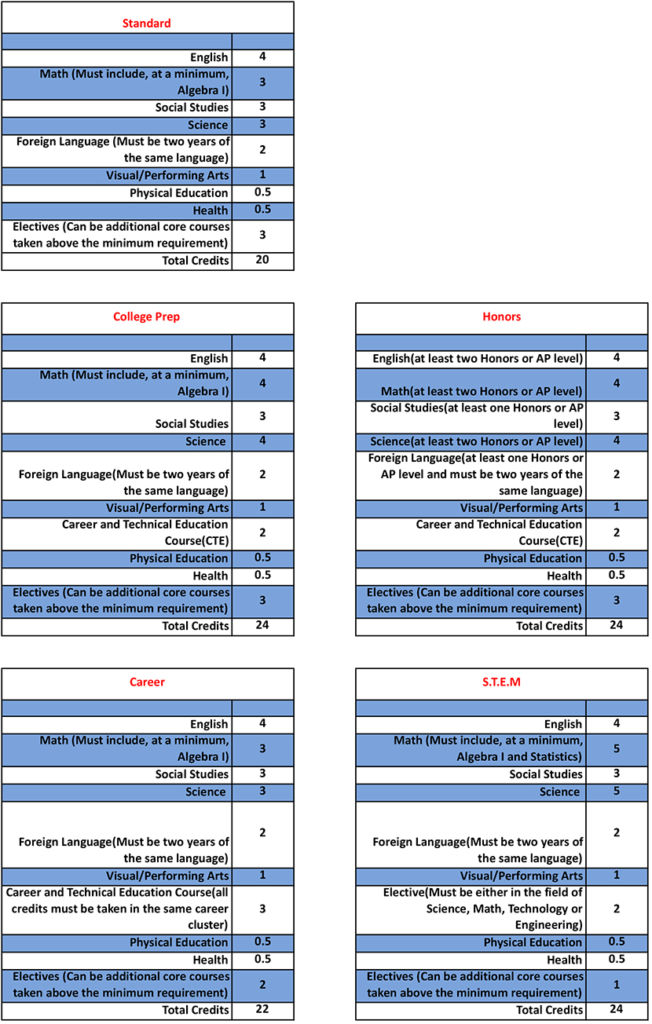 Please note that though we can customize some of the course requirements to fit your students' needs within their desired plan, other courses are required by National Standards for the issuance of a diploma. These courses include: Algebra I, US History, Government and 3 levels of English.